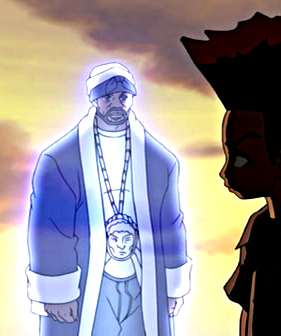 Really good new Wara song, taken from Adult Swim's Boondocks Mixtape. Sounds like he's making some major strides as a producer; the coda on this surprisingly reminded me of El-P of all people.

DOWNLOAD: Wara – Slangin (Produced by Wara)


Using the Ghost screen shot because it's better than the actual mixtape cover.