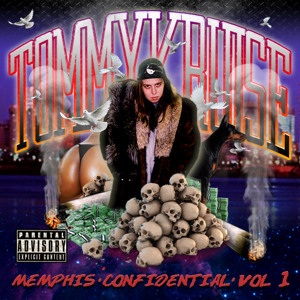 MEMPHIS CONFIDENTIAL IS COMIN OUT REAL SOON AND IT'S STONERS CHRISTMAS! COLLECTION OF STRAIGHT MEMPHIS INSPIRED JAMS FOR Y'ALL TO GET BUCK TO! SHOUTS TO THREE 6 MAFIA AND THE WHOLE MEMPHIS AREA, I SEE YALL TO THE FULLEST! IM ALREADY SHAKIN MY HAIR TO THIS I WISH YOU GUYS COULD RIGHT NOW

OCT. 26 ROLL ANOTHER ONE

You know what, I fucked up. 'War Hammers' is a monstrous beat that was submitted to us months ago, and I completely overlooked it (probably for stupid reasons too.) I was reminded of it today, went back to revisit it, and saw the error of my ways. I also saw that Tommy posted a teaser for his upcoming EP on soundcloud as well, so that is included. It sounds promising.




Tags: Alex, canada, Memphis, Tommy Kruise