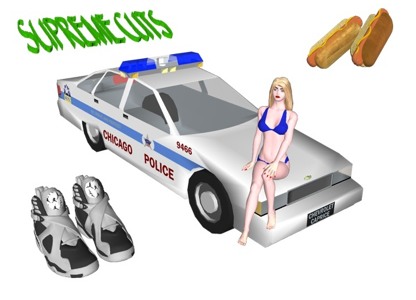 TBH I'm mainly posting this for the new Haleek Maul track that starts around 16:16, it's just as good as the last two he dropped. Really looking forward to his mixtape with Supreme Cuts now, it comes out in August.

Tracklist

1. LRAD Intro
2. Sich Mang: "The Takeover"
3. Sasha Gohard: "Why They Mad?"
4. The-Drum: "Kray"
5. DJ Gant-Man: "Jungle Juke"
6. Katie Got Bandz: "I Need A Hitta"
7. Supreme Cuts and Haleek Maul: "The Dummy"
8. Supreme Cuts: "Ciroc Waterfalls (Howse Remix)"
9. Run You: "The-Drum"
10. Val Venis: "King Louie"
11. Handle My Business: "Yen Tech"
12. L's Anthem: "Lil Durk"



Mix via AdHoc, go there to read their extensive and informative annotations.

Tags: Alex, Chicago, Haleek Maul, Supreme Cuts