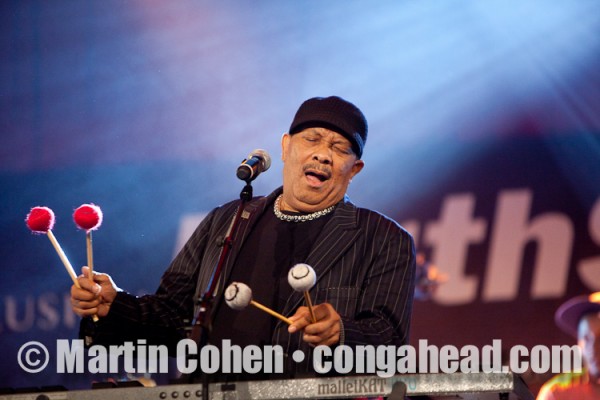 This is a pretty sweet way to kill 16 minutes. Ayers playing one of his most enduring classics with assists from Pete Rock and The Robert Glasper Experiment, recorded live in July 2011 at the North Sea Jazz Festival. Look at him go, he's feeeeeelin it. I'm not 100% sure what exactly Pete Rock's part in this was, but he was definitely there. Pay close attention around the 12 min 30 second mark when the song takes an unexpected left turn into "My Favorite Things."

DOWNLOAD
Roy Ayers, Peter Rock & The Robert Glasper Experiment 7/9/11 We Live In Brooklyn, Baby by Funk It Blog

Via Funk-It, you can grab the audio for the whole show from their post.
Tags: Alex, pete rock, Roy Ayers, The Robert Glasper Experiment