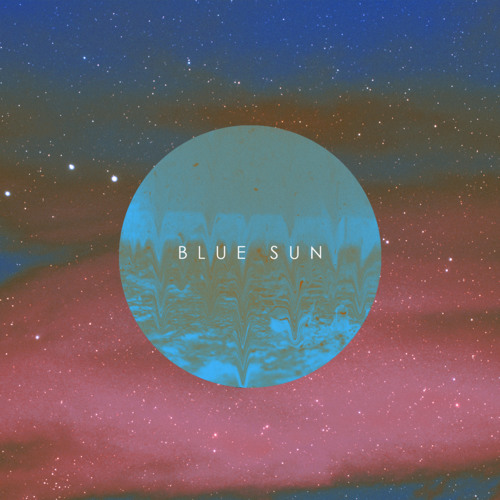 Today I have the pleasure of premiering LaJIT's Blue Sun EP, produced entirely by Keyboard Kid. You've seen LaJIT's music posted here before, you've seen the first single from this EP stickied to the top of our blog for a while now, you already know he's a talented artist. This project is very personal to him, so I've asked him to introduce it in his own words:

The Blue Sun EP is a follow up to my previous release, the Black Sun EP. As with that previous work, there were moments when I was unsure of what I was making. What I did know was that the Black Sun was created from past issues and pent up anger, which I was never able to release until I hit rock bottom and had numerous realizations. I was being honest and true to myself. I released what I had as a form of self-therapy, and also with the idea of providing a soundtrack for people who could relate to the subject matter.

Blue Sun is a direct continuation of Black Sun. It chronicles my current life as I gain more clarity while sorting through a variety of issues. Although I'm still dealing with many frustrations due to personal obstacles, I find it necessary to release music that outlines the troubles that I've encountered, even if most of my problems are unresolved. In doing so, I hope that those who listen to and relate to what I'm saying can come closer to accepting and solving their own dilemmas. And perhaps my music can prevent them from going into, or returning to their own moment of darkness.


You can also purchase a higher quality version of the EP via Bandcamp.

Shout outs below the jump

'shout outs keyboard kid, based world, bitch mob, s/o my jeweler, my barber at Bonafide, creekside sounds, ldot, nicodxmvs, shady blaze, Alex, Mario off 19th street, da interwebz, Goku, s/o erryone wearing hoodies with shorts, lely, king kai's monkey, INDIAN CREEK!!, and erryone in Texas making moves.'
Tags: Alex, Keyboard Kid, LaJIT, San Antonio, Seattle, Shady Blaze, Texas