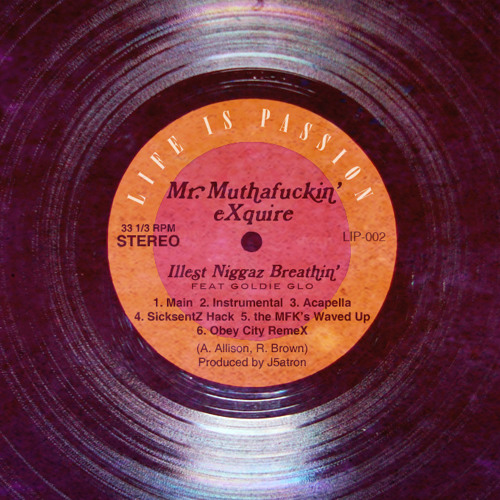 Two things that I'm most enjoying about this new eXq release:

1. The fact that he actually released this thing as a properly packaged maxi-single – several remixes, instrumental, and an accapella are all included; the only thing missing is a random tacked on B-side. This approach feels refreshingly thorough in the age of hastily uploaded and poorly tagged mp3 drops. The whole pack can be downloaded HERE

2. theMFK's Waved Up version, which is my favorite of the 4 available version.



Tags: Alex, Goldie Glo, Mr. Muthafuckin eXquire, new york, theMFK